The African Development Bank (AfDB) and the Climate Investment Funds' forest investment programme (CIF FIP) have released a report on how unlocking capital can foster forest sector development in Africa and highlights the benefits of forestry investments in Ghana and in West Africa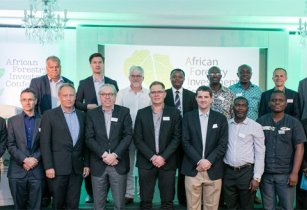 The speakers at AFIC conference that was held in June 2017 conference in Accra. (Image source: AfDB)
The report has been built on the results of the first African Forestry Investment Conference (AFIC) organised by AfDB in Ghana in June 2017.
According to the report, African countries have experienced the world's most extreme land degradation through deforestation which is seriously impacting Africa's economic development and compromising the continent's resilience to climate change.
Forestry is currently a critical sector for Ghana, which supports the livelihood of a significant part of its population, said the report. However, Ghana's forest resources are being depleted at an alarming rate. The country requires a sustainable forest management to curb this trend and boost economic development of the country.
The report has stressed that the forestry sector in Ghana requires long term funding but currently attracts limited financing due to perceived high risk and the nature of the financial market.
John Allotey, deputy chief of Ghana's forestry commission, noted that the commission was celebrating 'Forestry Week and greening Ghana Day 2017' with a focus on the importance of tree planting to livelihoods.
"FIP's role has been critical for the bankability of the project," stated Richard Fusi, senior investment officer at AfDB. "We hope that this project becomes a replicable model for attracting private sector finance to this particular sector and that Ghana, through this project, will help lead the way for further investment in sustainable forest management in African countries."
The report has further exposed three potential delivery mechanisms for the region. These include long term debt and direct equity financing to existing companies, smallholder grant schemes and new greenfield forestry private debt or equity financing facility.