Astral Food Ltd (ARL) has said it will continue to invest in Mozambique's poultry market as South Africa's largest chicken producer by sales moves into neighbouring markets looking to avoid import quotas and benefit from higher profit margins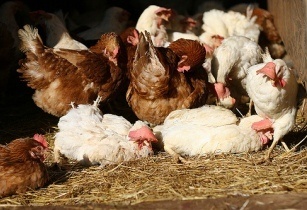 Astral, which owns a feed mill and hatchery in Zambia, cut 150 jobs and froze the pay of 12,000 employees. (Image source: G-lish Foundation/Flickr)
The company, based in Pretoria, opened a hatchery 45km southwest of Mozambique's capital city of Maputo after operating a feed mill in the country that was set up back in 2000.
"The Mozambican government knows of our efforts to invest in the country," said Chris Schutte CEO of the company. "It is a country where you can chase investments" and chicken eaten is a fraction of South Africa.
"These countries have political stability, double-digit economic growth and there's people."
Astral, which owns a feed mill and hatchery in Zambia, slashed 150 jobs and froze the pay of 12,000 employees with an aim of reducing feed costs.
Yellow corn and soy cake, which is produced using soybeans, makes up an estimated 74 per cent of the company's costs.
Close to 20 per cent of chicken in South Africa is imported from markets abroad.