Cameroon and FAO have signed an agreement creating a US$20mn, five-year partnership programme to promote agricultural development in the country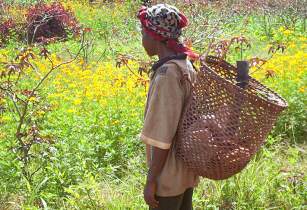 Part of the funding will go toward promoting agricultural jobs for youth and women. (Image source: Amcaja/Wikimedia Commons)
The new FAO/Cameroon Partnership Programme (FCPP) will focus on national priorities that include implementing national strategies to boost rural growth, promoting agricultural jobs for youth and women, and developing and implementing policies and strategies to build the resilience of rural populations to disasters and crises.
"Cameroon is committed to strengthening agriculture in-country and beyond, which is the sector at the basis of Africa's development", said Essimi Menye, Cameroon's minister for agriculture and rural development. "We are delighted to increase the already long existing cooperation with FAO. It will strengthen our ongoing work and open new opportunities to work together in pursuit of our common goals," he added.
FAO will also set up an expanded partnership and liaison office in the capital of the Central African nation. The new office will be responsible for the programme's overall coordination.
"This historic financial commitment highlights Cameroon's strong commitment to food security and rural development," said José Graziano da Silva, director-general of FAO.
The programme also foresees the possibility of support to South-South Cooperation activities in other African countries, funded by Cameroon.
Pierre Moukoko Mbonjo, Cameroon's minister of external relations, said, "It has become clear that while we have the power to end hunger in our lifetime, we will only succeed if we work together, including through Southern countries assisting one another."