Nigeria's Federal Ministry of Agriculture and Rural Development (FMARD) has invited Thailand's agribusiness community to invest in rice production and other agricultural sub-sectors in the West African nation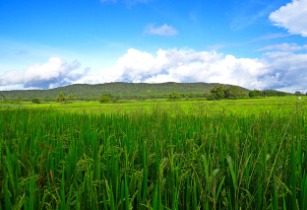 Other than rice, Nigeria is seeking collaboration in cassava processing, agricultural machinery and infrastructure. (Image source: sarangib/pixabay)
Sonny Echono, permanent secretary of FMARD urged potential investors to make the most of the opportunities in various crop processing zones in Nigeria. He invited investors to establish rice and other crop production and processing plants for export, promoting the Nigerian market as the hub of West Africa.
Echono extended this invitation while receiving a delegation from the Thailand Board of Investment in Abuja. He told the visiting Thai team that the Nigerian government is willing to partner with Thailand to develop its agriculture in order to diversify exports, increase employment levels and bolster economic growth.
Other than rice, Echono also urged the Thai investors to collaborate in the areas of cassava processing, agricultural machinery and infrastructure.
The head of the Thai delegation to Nigeria, Werapang Sirimon said that his team was in Nigeria to identify potential areas of investment in the country because Thailand wants to expand its market in food processing. He added that the Thai government will be willing to develop Nigeria's agribusiness sector. Werapong also said that the Thai government is already partnering with farmers in Niger state and that Nigerian farmers will also be taken to Thailand for necessary training and to familiarise them with various types of agricultural machinery.
The Thai team was made up of representatives from the business community, Thailand's Embassy in Nigeria and the Thailand Board of Investment.