The fact that Nigeria has been able to cut down on rice importation from 644,000 MT to about 22,000 MT within two years proves the agricultural revolution is working, Alhaji Lai Mohammed said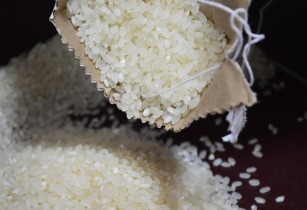 Kebbi state governor Atiku Abubakar Bagudu said US$ 14.95bn has been disbursed to 270,000 farmers in 31 states across the country. (Image source: lightluna94/Pixabay)
Nigeria's minister of information and culture Alhaji Lai Mohammed said the country would be able to do away with the importation of rice soon at a banquet held in his honour in Birnin Kebbi by the Kebbi State Government on Sunday night, according to a Vanguard report.
"We brought the media here today to let the world know that when we talk about agricultural revolution, it's not about propaganda, it's about reality, it's about saying that Mr President's vision that agriculture is the only way out is absolutely correct. The fact that the state today has grown from a meagre 2.5 MT of rice per ha to as much as 10 or 11 MT from 1 ha, I think it speaks louder than any propaganda you can think of," he said.
Alhaji Mohammed challenged the media to investigate and understand how the Anchor Borrowers' Programme of the Federal Government is actually supporting farmers to increase their yields.
"This is not just about revolution, it's about poverty reduction, it's about inclusiveness in governance," the minister said.
"We need to invest more in agriculture because the returns are very fast and are appreciable not just in terms of of food sufficiency but also in terms of job creation and poverty reduction," he said.
Kebbi state governor Atiku Abubakar Bagudu said US$14.95bn has been disbursed to 270,000 farmers in 31 states across the country. He said the investment has paved way for a never-seen-before growth in agriculture, and helped fight off the recession.