Yemi Osinbajo, the vice-president of Nigeria, has inaugurated the reactivated Edo Fertiliser Plant and Chemical Company Ltd in Auchi, which is said to have the capacity to produce 60,000 metric tonnes of fertiliser in a year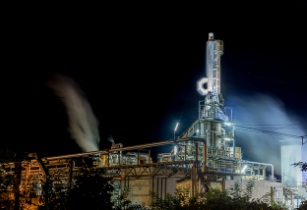 Nigeria to increase fertiliser production to help in agri-productivity in the country. (Image source: Christopher Meyer/Flickr)
The plant has been revived by a public and private venture about 14 years after it was abandoned.
Speaking at the inauguration ceremony, Osinbajo commented that the objective of reactivating the state-owned Edo fertiliser plant is to boost farming activities and the agric value chain nationwide.
He said, "Agriculture is that well-known, but abandoned pathway to our economic diversification and national prosperity. The fundamental constraint to optimising agriculture is access to inputs, fertiliser being a fundamental input."
"On the average, a Nigerian farmer uses 13kg per ha of fertiliser compared with world average of 100kg per hectare," he added.
To support Nigerian farmers in farming productivity, the country aims to boost up local production of one million metric tonnes of NPK fertiliser for the country's wet season farming in 2017. That is why Muhammadu Buhari, the President of Nigeria, negotiated fertiliser initiative plans with the Moroccan King in December 2016, Osinbajo mentioned.
According to Osinbajo, the Edo fertiliser plant is expected to create around 500 direct jobs and several more indirect jobs. The aims is to help Nigeria to be self-sufficient in fertiliser production by boosting food production and reducing food prices, ultimately enhancing food security in the country.
He further encouraged on the role of the private enterprises for accelerated development in the country's agriculture and rural sector as well as in infrastructure and industrial areas.
"Every state and local government must be involved in the effort to ensure that private businesses thrive and create employment opportunity for our growing youth population," he added. He further said that the Nigerian government is committed to create suitable business environment for the private investors to do business in the country.