Zambia Sugar is currently developing a strategy to further enable small growers to become economically-viable suppliers of cane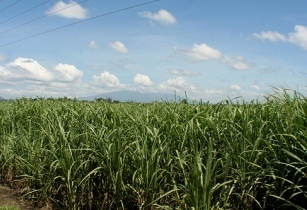 Zambia Sugar sells 150,000 tonnes of sugar per annum to the domestic market and 250,000 tonnes of sugar per annum into the regional and European markets. (Image source: Jesse Gardner)
The scheme hopes to grow the local economic base of Mazabuka and promote the town's overall development.
A statement obtained from the company read that it sells 150,000 tonnes of sugar per annum to the domestic market and 250,000 tonnes of sugar per annum into the regional and European markets, generating the much-needed foreign exchange for the country.
"Zambia Sugar endeavours to contribute to the environmental and social development and well-being of the people and communities within which it operates, thus enhancing its footprint through the promotion of safe production, equity and the development of human capital," the statement read.
The company has transformed sugar cane into various products for its customers, making substantial payments to the value chain of suppliers and growers, contractors, distributors, transporters, employees and to the Zambian government through taxes, as well as to shareholders and other providers of funds.
Agriculture is the mainstay of Mazabuka and the company aims to build its strategies around sustainable value addition to the sugar industry.
Zambia Sugar has been farming sugar cane at the Nakambala Estate in Mazabuka since the 1960s, using sustainable agricultural practices, it said.
It currently produces 1.9mn tonnes of cane from its own operations and 1.6mn tonnes of cane from independent outgrowers.

Nawa Mutumweno