The Aquaculture Enterprise (AE) has announced that it will enrol 20 small-scale commercial fish farmers on a three-year training programme in southern Malawi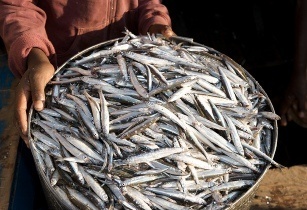 A three-year project to be carried out by the Aquaculture Enterprise will enrol small-scale fish farmers on a training programme. (Image source: Patrick Dugan)
The AE is supporting 20 fish farmers who want to adopt a business approach to pond aquaculture, the organisation revealed.
"It was the aim of AE to explore the potential for commercial fish farming in Zomba, Chiradzulu and Thyolo by developing an input supply and technical support partnership to manage project activities and operate as a social enterprise," said Abudala Napuru, project technical manager.
The three year project, which begun in May 2014, is set to train 20 farmers in year one, two and three with support from a loan fund backed by Microloan Foundation.
"The farmers in the said districts are benefiting from the training that we conduct here on business management and aquaculture management even on sales and marketing techniques. The feed is bought from the Malawi's Agrifeeds Limited," added Napuru.
"We have so far developed internet skills for these fish farmers aimed at enabling them to acquire the know-how and understanding through modern technology what fish farming is comprises and the care that needs to be given so that they produce more and good quality fish."