Agrotop, one of the leading global players in livestock turnkey projects, has announced to build a large-scale pullet and breeding farm for Agrited, Nigeria's leading supplier of poultry products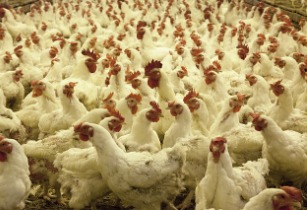 The initiative is in line with Nigeria's ambitious plan to boost its poultry and livestock sectors. (Image source: skeeze/Pixabay)
The newly built Blue Plains Farm will be located about 40 kilometres north of Ibadan next to Fiditi town, Oyo State. The breeding farm is being built on 112 ha of bushland.
Blue Plains farm will accommodate six environmental control (EC) breeder pullet houses, 12 EC producing breeder houses, three male houses, a state-of-the-art super-modern hatchery with a hatching capacity of more than two million eggs at a given time, modern EC chicks dispatch house and seven hectares of the logistic village.
Agrotop has completed the building of two EC pullet houses accommodating about 23,000 Ross 308 pullets. To complete the first phase of the development, the company will build another four EC breeder houses, professional hatchery with a Pasreform hatching system and a chicks' dispatch house.
This is the fourth poultry breeding farm built by Agrotop for Agrited. The previous ones include:
· White Plains – Breeding farm with 33,000 heavy breeders, 18,000 light breeders, a combined Emka and Pasreform hatchery with a hatching capacity of 1,632,000 eggs
· Green Plains – pullets farm with a capacity of 57,000 pullets PS birds and a 1,200 sq m grains and equipment storage warehouse
· Silver Plains – Breeding farm with capacity for 66,000 heavy breeders, 20,000 pullets and 1,200 sq m grains and animal feed storage
Added to this, Agrotop has completed other projects for Agrited in Nigeria including the Yola Project in north Nigerian. This greenfield integration project includes a hatchery and houses for broiler pullets PS, broiler breeders, layer-breeder pullets and layer breeders, as well as commercial layer pullets and commercial layers.
For Amo Farms, Agrotop built eight EC poultry houses and a slaughterhouse which runs a semi-automated line with the capability of 1,000 birds per hour and adheres to the highest European food industry standards.