Sheryl Stumbras, director of the US Agency for International Development (USAID) in Zambia, has handed over a refurbished cold storage facility to Minister of Agriculture Michael Katambo at the Zambia Seed Control and Certification Institute (SCCI) in Chilanga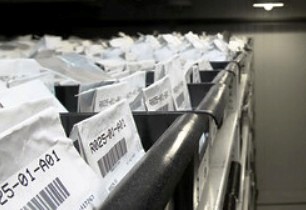 The US donated the cold storage facility to boost agriculture development and trade. (Image source: U.S. Department of Agriculture/Flickr)
Through the USAID/Feed the Future Southern Africa Seed Trade Project, the US government provided funding to the National Seed Authority of Zambia, the SCCI, to fund the rebuilding of the cold-storage seed store facility destroyed by fire in 2015. The grant helped SCCI expand its reference cold storage facility for seed samples.
USAID Director Stumbras said, "Ensuring critical infrastructure such as the cold-storage facility are in place and maintained lays a strong foundation for the whole system to work smoothly."
The cold storage facility is a critical infrastructure of the seed certification process, meeting internationally agreed standards such as the International Seed Testing Association (ISTA) and the Southern African Development Community Harmonised Seed Regulatory Systems (SADC HSRS) guidelines.
"This facility is very important to us as a country, as it forms part of the requirements for the Southern African Development Community (SADC) seed certification quality assurance system, and it also provides a basis for auditing by ISTA," said Minister Katambo.
Zambia has become a major exporter of seed in the SADC region and SCCI is the country's primary source of seed supply. In addition to supporting Zambia, the USAID Seed Trade Project works closely with SCCI to provide capacity building for other National Seed Authorities across the African continent.