The Nigerian cocoa sector is set for a major boost with the country's government planning to introduce an improved variety of the crop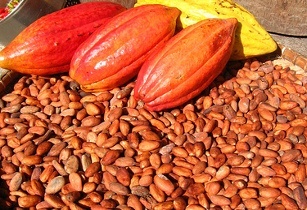 The new cocoa hybrid has the capacity to produce 2,000 cocoa buds per tree. (Image source: lolay/flickr)
The effort has been directed at reviving the country's long-neglected cocoa industry.
Nigeria minister of agriculture Akinwunmi Adesina said, "The new cocoa hybrid is an improvement on the old variety and has the capacity to produce 2,000 cocoa buds per tree, compared to 350 buds produced by the old cocoa variety."
He added that the new variety had a maturity time of two to two-and-half years, while the old cocoa variety took four or more years to mature.
"We want to restore the lost glory of the country in the world cocoa trade. We have completely lost those things we used to have because of the excessive emphasis the country has placed on importation.
"My job as an agriculture minister is not to import food, but to export it," Adesina stated.
The minister described agriculture as an untapped power house in Nigeria and stressed that its potentials had not been cultivated.
Recent reports have indicated that Nigeria plans to increase its production of cocoa from 250,000 tonnes to one million tonnes by 2018. Efforts have been undertaken to increase cocoa yields from 350kg to 500kg per hectare.