The India Namibia Summit, which was organised by India Africa Trade Council and held in India, focused on bilateral trading opportunities in agriculture, minerals, skill development, affordable housing and gold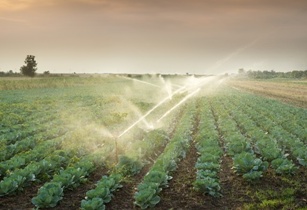 The Indian delegation will explore opportunities in areas of contractual farming, poultry industry and more. (Image source: Adobe Stock)
Dr Tasneem Shariff, trade commissioner, spoke about accelerating India's relationship with the Southern African region and its port proximity Walvis Bay for the various other nations around the region. There were various business delegations recently from South Indian states of Tamil Nadu and Kerala.
The Indian delegation will explore opportunities in areas of contractual farming, poultry industry, meat processing, diamond trade, and agricultural collaborations and also identify other opportunities for building up a robust infrastructure needs of the country in the field of setting up gold refinery.
Trade between the two countries stood at approximately US$80mn. Namibia's main imports from India were drugs and pharmaceuticals, chemicals, agricultural machinery, automobile and automobile parts, glass and glassware, plastic and linoleum products.