Observers say the 'New Nigerian Farmers' project has been the catalyst in a quiet but steady agrarian revolution in Kwara State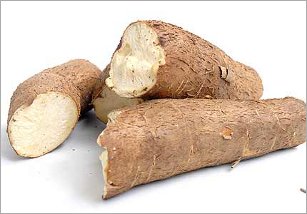 Cassava is grown in just about every Nigerian State and in the biggest producing states this mono-culture crop stretches as far as the eye can see, like wheat in North America which it rivals as a food energy crop and just as versatile in livestock feed, agro-industrial processing and biofuel (bioethanol) production. Nigerian governments at state and federal levels would like a big slice of this world trade in cassava products including starch, chips and pellets for livestock feed, ethanol, glucose syrup and of course flour for bread, cake and biscuit manufacture.
Page 1 of 5
Africa is the biggest producer and user of cassava (Manihot esculenta) the world's fourth ranking energy crop and staple food for around one billion people in 105 different countries. Despite increasing demand and production potential cassava remains an 'orphan crop' in many African countries, cultivated by small subsistence farmers with little or no access to improved varieties fertilizer or other inputs, and cut off from commercial scale marketing and agro-processing industries.
This is increasingly not the case in Nigeria, biggest cassava producer in Africa and number one in the world, where cassava production is currently approaching 50mn metric tonnes per annum and expected to double by 2020. 50mn tonnes is thirty-three per cent more than cassava harvested in Brazil, the native South American home of this root crop, and virtually twice the combined production of Thailand and Indonesia. The difference is Thailand and Indonesia, along with other ASEAN nations like Vietnam, are major cassava exporters, while 90 per cent of Nigeria's annual production is targeted at the country's domestic food market. China is a key importer of cassava even though it produces a sizable tonnage of its own.
Cassava in Nigeria
Cassava was once described as the 'famine reserve crop' because it survives extreme environmental conditions, poor soils and most pests including locusts but is now viewed as a potential 'cash-cow' with a $12bn tag in export revenue per annum for Nigeria.
Nigeria will only realise this aim by increasing the land under production and by pushing yields to the limit through improved varieties, fertilizer and irrigation but most of all through large scale mechanised production from farmer capability and commitment. Zwara State is only a middle ranker in the Nigerian cassava league but appears to have found a novel and highly successful way forward in spearheading production through opening up undeveloped land to new but experienced farmers for whom mechanised farming in Africa has been a way of live for generations. They are white farmers displaced from Zimbabwe the Sub-Saharan African nation that went from 'bread-basket' to 'basket-case' after hounding out most of its most progressive and productive growers of maize, wheat, tobacco, beef and dairy products for purely political aims.