Food security in Kenya has been threatened by a maize crop disease that has destroyed the entire season's harvest in the South Rift Valley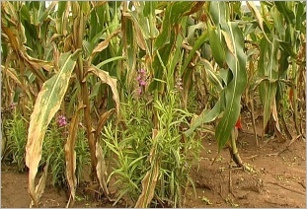 Local leaders have asked the Kenyan government to declare the outbreak as a national disaster. (Image source: IITA/Flickr)
Farmers in the region have suffered a huge economic setback due to the outbreak, which has hit Kenya for the first time.
Scientists from the Kenya Agriculture Research Institute have identified the disease as maize lethal necrotic, a viral infection made up of maize chlorotic mottle virus and sugarcane mosaic virus.
"We demand that the farmers are compensated by the government either in monetary form or any other way for the losses they have incurred due to the outbreak," said former Bomet county mayor, Leonard Barsumei, in a statement.
Local leaders have also asked the government to declare the outbreak as a national disaster and called for compensation as there will have no harvest this season. They have also asked the government give alternative seeds to plant.
Reacting to the calls for compensation, the Kenyan agriculture minister, Sally Kosgey was noncommittal. She asked farmers to engage in other crops to help alleviate hunger in country.
"As farmers, we should not sit back and wait for the government but we should plant other crops which are not affected by the disease because we cannot die because we have eaten Irish potatoes or beans in place of Ugali," said Kosgey.
Maize lethal necrotic has been spread by insects and wind from one plant to another which has made controlling it difficult.