Saudi Arabia has been encouraging companies to invest in Africa as the kingdom seeks to phase out purchases from local producers and import more food supplies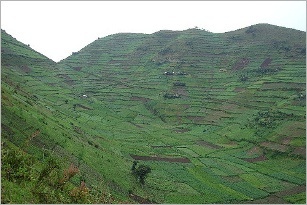 Saudi Arabia has invested more in Ethiopia than any other country. (Image source: heatherlyone/flickr)
According to Standard Bank, Saudi investors have planned or concluded investments covering 800,000 hectares of land in Africa, which accounts for almost 70 per cent of all large deals struck by Saudi firms globally.
"Africa is the region that represents the biggest opportunity to increase food production, with vast tracts of land and a big difference between existing potential and current productivity," said Saudi Arabia minister for agriculture Fahad bin Abdulrahman Balghunaim.
A report by Standard Bank noted that Saudi's wheat production in 2012 will be deficient by around 1,800,000 tonnes and maize by 1,880,000 tonnes. The country's water consumption has more than doubled since 2006, causing the supply to dwindle.
The long-term King Abdullah Initiative strategy has been launched by Saudi Arabia to support investment abroad for the production of rice, wheat, barley, corn, sugar, green fodders, and animal resources. The investor will have the right to export at least 50 per cent of the farmed produce to Saudi Arabia.
It has been estimated that in the past five years Saudi Arabia has invested more in Ethiopia than any other country, with Saudi Star Agricultural Development being the leading investor in the country, having committed to invest US$2.5 billion in Ethiopia by 2020. The firm plans to develop a rice-farming project on 10,000 hectares of land leased for 60 years and rent an additional 290,000 hectares.
Other Saudi investors have invested US$100 million to grow wheat, barley and rice on land leased to them by the Ethiopian government.
The kingdom has been the largest single-country investor in Sudan, accounting for half of all the foreign investment.
In Zambia, Saudi's Manafea Holding said it would invest $125 million to develop a pineapple farm and build a fruit-processing plant.
Balghunaim added, "Africa also has the highest potential for increasing food production globally and Saudi companies are bringing the technology and equipment to help increase it."
Standard Bank has, however, warned of possible negative ramifications. Underselling of agricultural assets, for example, remains a profound threat. As large tracts of land are sold or leased off to foreign investors, the social strains brought about by the relocation of local inhabitants has the potential to be deeply destabilising, it stated.
An ideal investment in Africa's agricultural land would include directing investment into agricultural infrastructure such as storage and transport; providing employment and training for local communities; and ensuring that a generous portion of the crops go to local markets. Adequate consultation with affected local communities must be compulsory, the report stressed.
The Saudi companies operate within the law of the host country, and that their activities benefit the country, Balghunaim clarified.
"That's the only way you can have a sustainable investment. You cannot come for quick fixes as it is not logical and moral. You cannot have sustainable investment if locals are not welcoming it," he pointed out.