Zimbabwe's cotton marketing season has failed to kick off due to a price war between farmers and buyers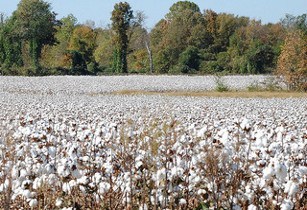 The livelihood of more than 200,000 Zimbabwe cotton producers depend upon the crop. (Image source: edgarpierce/flickr)
Farmers have held back their crop for weeks, insisting on a price of US$0.45/kg for the grade D cotton variety.
Zimbabwe Farmers Union vice-president Berean Mukwende said, "Two weeks after government's intervention, the meetings between ginners and farmers yielded nothing. We failed to reach an agreement because ginners have remained adamant.
"They want to buy the crop at $0.29/kg to $0.35/kg. They are not budging, so we cannot really say there are price negotiations; they want to impose that price on farmers."
The government had recently gazetted a Statutory Instrument (SI) making the 2011/12 cotton crop a controlled commodity.
Under SI 106A of 2012, buyers will be required to buy cotton at a price fixed by the Ministry of Agriculture, Mechanisation and Irrigation Development. However, the deadlock has continued, with both parties failing to reach a compromise.
Musikavanhu legislator Prosper Mutseyami called on the government to protect farmers from unscrupulous cotton buyers.
"Government must ensure the continued production of cotton because a lot of people make a living from that. We should not have a situation where our cotton farmers' lives are destroyed and discover that there no more cotton producers in Zimbabwe," he said.
Mwenezi East legislator Kudakwashe Bhasikiti said, "Farmers will not make any profit, but they will remain in debt and what it also means is that the farmer will not plant cotton the following growing season."
With the industry coming to a standstill, the livelihoods of more than 200,000 Zimbabwean cotton producers and their families have been put at stake.