Tendai Biti, Zimbabwe's finance minister, has announced that the government has set aside US$20 million to support a 26,280 hectare winter wheat programme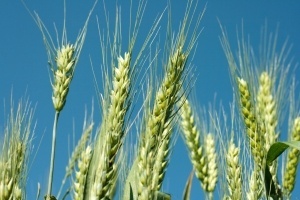 It is hoped that the targeted hectarage will produce 75,000 tonnes of wheat. (Image source: stock.xchng)
Biti told a press conference that the targeted hectarage, with a projected output of 75,000 tonnes, is in contrast to the 14,100 hectarage that was planted last year and produced an output of 41,000 tonnes.
"The programme is to be financed as follows; use of carryover agriculture inputs deliveries from running contracts valued at US$15 million," said Biti. "To this end, the government will facilitate the full supply of inputs by the suppliers under the running contracts through the payment of outstanding obligations to the same."
Biti added that inputs for the winter wheat production will be accessed at a cost price under a credit arrangement.
"However, in order to lessen the burden on the farmers, the credit facility shall be at concessionary rate of below three per cent per annum," he said.
The Commercial Bank of Zimbabwe (CBZ) is handling the loan facility while the Grain Marketing Board (GMB) will manage the distribution of the inputs.
"As part of measures to ensure food security in the country, government has continued to support farmers with inputs to allow them establish themselves as well as increase agricultural productivity and output," Biti said.
"In order to ensure sustainability in the financing sector it is critical for government to institute market based support mechanisms. In this regard, all future agriculture financing strategies will be on cost recovery basis with a view to establishing a revolving fund in line with the three-year rolling financing strategy proposed through the 2012 budget statement."
Meanwhile, Biti also said that the government is mobilising resources to alleviate the effects of this year's drought.