Eritrea has been issued a US$15mn grant by The International Fund for Agricultural Development (IFAD) to boost fisheries sector and nutrition to be distributed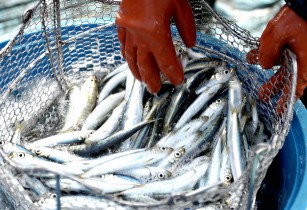 The new deal is expected to boost fisheries and nutrition sector. (Image source: Kiks Balayon)
The total cost of the programme is US$32.1mn of which The International Fund for Agricultural Development (IFAD) is providing a US$15mn grant. It has been co-financed by the government of Germany, the Global Environment Facility ($7.9mn), the government of Eritrea (US$1.4mn) and by the beneficiaries themselves (US$1.3mn).
The new deal for the Fisheries Resources Management Programme (FReMP) was signed in Rome between Michel Mordasini, vice-president of IFAD; and Fessahazion Pietros, ambassador of Eritrea to Italy and permanent representative Eritrea to Rome-based UN agencies.
According to IFAD, the programme aims to invest both in large fisheries and small pelagics and has substantial and underexploited marine and fisheries resources. Local communities in Eritrea are not aware of the nutritional benefits of and they do not have the neccessary fishing skills and equipment, noted the institution.
"This innovative programme will ensure that the country's marine fishery resources are utilized in a sustainable manner to improve the livelihoods of Red Sea coastal communities," said Eric Rwabidadi, IFAD country programme manager for Eritrea.
"Moreover, inland fisheries and aquaculture present another great investment opportunity to increase fish production, incomes, nutrition and employment, especially for youth and women," he added.