East Africa faces a growing deficit of animal feed owning to increased production of livestock products and urbanisation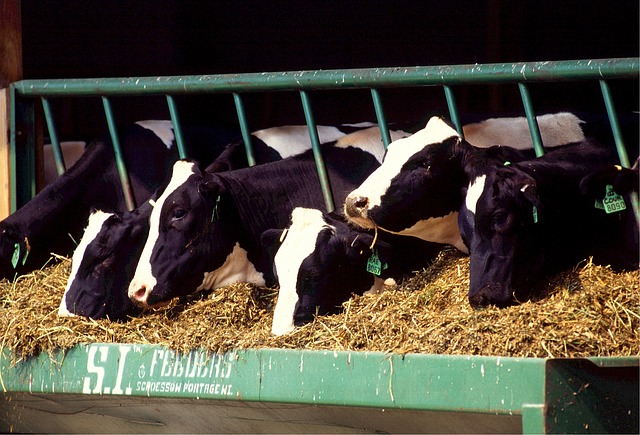 The high cost and low quality of maize, commonly used for feed, is pushing farmers to look for alternatives. (Image source: Skeeze/Pixabay)
Growing populations and incomes continue to drive livestock demand, which could grow as high as 50 percent in certain cities, particularly in Tanzania's capital Dar es Salaam and Ethiopia's Addis Ababa. However, this has led to a shortage of animal feed in the region.
Ethiopia and Kenya have aggressively sought to grow their livestock farming in rural areas to avoid the effects of urbanisation, which is eating into available land. Local producers have also engaged international agencies and advisers on how to enhance poor animal feeds through protein and other nutritional additives. Small-scale projects are showing the potential of such efforts, but the Tanzania Animal Feed Manufacturers Association (TAFMA) says greater success requires greater knowledge. According to TAFMA, most farmers currently struggle to understand their feed inputs and associated costs, making it tricky to find the balance between lowering costs and maintaining quality.
"Mineral and vitamin inputs can confuse even the most astute farmer", says Hector, a Tanzanian farmer, "especially those operating in a low technology setting". Very few of Hector's Tanzanian counterparts employ technology in their processing. As a result, biotechnology in feed production wrestles with a reluctant industry. Information and communication technology upgrades – whether computers or mobile phones – could tremendously help the industry overall. Such upgrades could better facilitate the industry's ability to record data, summarise information, and transfer knowledge.
What is likely to happen is a trend similar to other regions of Africa. Eventually livestock farmers will eventually develop in-house animal feed processing capabilities, but in the short-term, the likelihood of seeing this trend overtake the region is low. Thus animal feed producers have the potential to more than double their profits in the next few years with greater volume production and lower prices.