South African companies that import poultry products into Namibia have come out strongly against the Namibian government's protection measures for the sector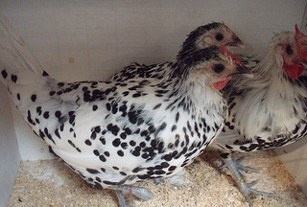 Namibia's import levy would be in place for an eight-year period. (Image source: Katie Hannan/Flickr)
Namibia had earlier stated said it would impose an infant industry protection levy on imported poultry products after Namib Poultry Industry (NPI) opened the country's first mass poultry production plant.
According to the Supreme Poultry, a subsidiary of South Africa's Country Bird Holdings (CBH), Namibia's infant industry protection would impact the export of chicken to Namibia from South Africa; which was why it was important for Southern African Development Community (SADC) to impose a ban on poultry imports from countries outside the SADC region.
"Cheap and poor quality imports from outside the SADC region are placing local producers under severe pressure, compounded by abnormally high poultry feed prices," Supreme Poultry managing director Jack Searle told New Era.
"SADC should consider imposing a ban on imported chicken from outside the SADC region to balance trade and achieve food security for the region. This would prevent the region from becoming a dumping ground for poultry products from outside the region," Searle said.
The levy, which has yet to be gazetted by Namibia, would be in place for an eight-year period, with an initial fee of 46 per cent from the first year until the fourth year. It will then be gradually reduced to 20 per cent in the final two years.
South African poultry companies that export poultry products within SADC have stressed that restrictions within the regional trade block should be avoided.
Searle explained, "Zimbabwe has closed its border to poultry products from South Africa due to avian influenza found in ostriches in the Western Cape in South Africa.
"However, the country imports hatching eggs from South Africa, which pose an even greater threat to Zimbabwe than processed poultry products. This is just another way in which local industry protection disguised in a different format can lead to unfair trade."
In its annual report, CBH stated that imports from Latin America accounted for roughly 17 per cent of sales during 2011, and as a result export volumes were lower in Namibia and other markets in Southern Africa.