As innovative technologies paved the way for smart farming's emergence in the internet of things (IoT) landscape, LPWAN supplies a range of features in terms of energy consumption and long-range transmission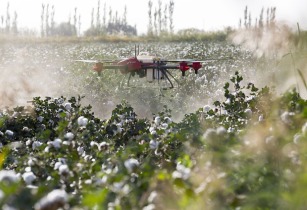 Technologies play significant role in boosting farming output worldwide. (Image source: viya0414/Pixabay)
These technologies offer multiple benefits in the area of farming, especially for the growing and livestock markets. Equipment and machinery can also benefit from broadband technologies that will help meet their data transmission and mobility needs.
Adoption levels for smart farming solutions are still quite low. This can be attributed in particular to financial barriers as these solutions remain unaffordable to the average farmer.
Network coverage is an added impediment to investment. A very large percentage of farmers are not "connected," added to which network coverage in rural areas tends to be poor.
The market itself is populated chiefly by veteran farming industry players, such as machinists, farming equipment suppliers, traditional farming solution providers and new agritech start-ups.
Market drivers
Data is a major enabler for smart farming. The issues and challenges are similar to those we see in the connected health sector. The ability to interpret these data can enable farmers to optimise and better monitor the health of their livestock. So there is a real need for task-specific expertise in these agronomist models.
Climate change is another major source of momentum for this sector. This growing issue requires new and increasingly powerful models capable of anticipating changing weather patterns.
IBM Research estimates that 90 per cent of yield losses are due to weather conditions: by combining weather forecasting models and precision agriculture techniques, these losses could be cut by 25 per cent.
One added bonus is that the use of smart solutions helps to reduce paperwork considerably. For instance, trackers on farming equipment eliminate the need to keep a manual log of operators' work hours. They also reduce the ability to commit fraud.
Market outlook and forecast
The main driving force for the sector is farmers' desire to improve productivity, as these solutions can enable them to optimise their crop and livestock yields, and so reduce their costs considerably. They could also potentially generate new revenue streams, such as improving their milk production for breeding purposes.
In 2025, there will be about 40mn smart farming devices in use worldwide, including growing and livestock apps and apps for farm equipment. Asia-Pacific is expected to be the market leader for the period running from 2018 to 2025.