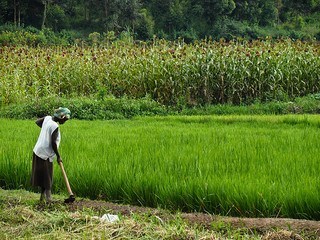 A new AccessBank Tanzania branch set to open in Kahama District, Shinyanga Region will offer agro loans to local farmers, the bank has announced
---
The branch opening follows AccessBank Tanzania's strategy to expand its services to the Lake Zone area and to other regions in the country.
AccessBank Tanzania CEO Roland Coulon said, "We are happy to open our second upcountry branch in Kahama (after Mwanza) as we are further fulfilling our mission to be a socially responsible bank for the lower- and middle-income strata of the Tanzanian society."
Coulon added that he hopes residents will enjoy the new ways of banking and the convenient and affordable products that will be provided.
"AccessBank loans are very accessible, attract no fees and can be as low as TZS 100,000 (US$62) while our retail products are very simple and inexpensive," he explained.
Pawel Wodz, head of credit at AccessBank Tanzania, confirmed that the bank is in the final stages of introducing agro loans for individual farmers in Kahama with similar conditions as the current microloans for traders.