The AGCO Agriculture Foundation (AAF) has launched the Africa Agribusiness Qualification (AAQ) programme for Africans who want to contribute to Africa's Agenda 2063 for food security, nutrition, and the agricultural sector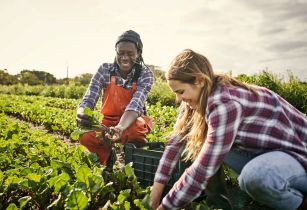 Applications are now open for the AGCO Agriculture Foundation's Africa Agribusiness Qualification Program in South Africa. (Image source: AGCO)
Starting 1 September 2021, the 12-month, part-time programme will provide 20 participants with quality agro-industry training, technical and sales skills, leadership development, agro-entrepreneurship management and work experience.
The programme is fully funded by the AAF and implemented through AGCO South Africa's headquarters in Johannesburg, South Africa. The Gordon Institute of Business Science and Harper Adams University in the UK will facilitate the program, and AGCO South Africa and the Cerealis Technology Institute in South Africa will provide technical expertise and support.
The AAF is supporting the programme as part of its focus on the advancement of quality education in agriculture. One of the challenges Africa faces is a widening skills gap and lack of qualified professionals entering the industry, as only 2% of university graduates in Africa specialise in agriculture. By offering the AAQ program, the AAF seeks to promote sustainable agriculture development and commercial agriculture-based enterprises.
"We believe that access to quality education and hands-on training leads to the enhancement of capacity building and skill development in farming," said Metti Richenhagen, director, AGCO Agriculture Foundation. "Almost two-thirds of the world's arable land is in Africa, so the continent has great potential to feed itself and the global population. Through the AAQ programme, we hope to empower participants who have a passion for the agricultural sector, particularly technical and sales representatives, who can serve as trusted partners to African farmers."
"There is currently a great demand in our region for qualified professionals to ensure that Africa has safe, sustainable production systems in place," said Dr Dominik Reus, managing director, AGCO Africa. "We look forward to implementing the AAQ programme, working with our partner Cerealis Technology Institute of South Africa and supporting our academic hosts."