The African Development Bank (AfDB) has taken initiative to transform the African Savannah as the big changer of the continent's green revolution initiatives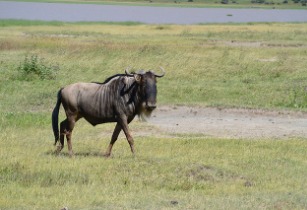 Africa's Savannah is more than twice as large as Brazil's "Cerrados" that launched that country's farming economy success. (Image source: JanMcCarthy/Pixabay)
"This sleeping giant needs to wake up," AfDB's vice-president for agriculture, human and social development, Jennifer Blanke, told an audience at a 2018 World Food Prize side event in Des Moines, Iowa last week.
Blanke described Africa's about 400mn ha of Savannah zones as "The world's largest agricultural frontier," and if a small fraction of that cultivatable land – about 16mn ha - is transformed, it could well set Africa up to decrease dependence on food imports, feed itself and contribute to feeding the world.
Africa is host to 60 per cent of the world's uncultivated arable land, but currently spends an estimated US$35bn per year on importing food. This figure is projected to shoot up to US$110bn by 2025. Africa is importing what it should actually be producing 22mn MT of maize, two million MT of soybean, one million MT of broiler meat and 10 million MT of milk products each year.
This situation is made worse when African countries export raw goods outside the continent to be processed into consumer products imported back into Africa for purchase. In essence, Africa is exporting jobs outside the continent, and contributing to Africa's poverty challenges.
AfDB's technologies for African agricultural transformation for the Savannahs (TAAT-S) initiative seek to transform 16mn ha out of Africa's 400mn ha of Savannah into an agribusiness hive for the production of maize, soybean and livestock. That is just about four per cent of the continent's mixed woodland and grassland areas. If African countries can harness the available technologies with the right policies, they will rapidly raise agricultural productivity and incomes for farmers, as well as assure lower food prices for consumers.
Blanke further led a Bank delegation selling the merits of its TAAT-S initiative at the World Food Prize gathering. The Bank's TAAT-S session discussed training, innovation, entrepreneurship and policy support for the transformation of African Savannahs.