AgriBriefing's Women in Food and Agriculture campaign, which promotes the role of women across the agribusiness supply chain, has launched the first industry-wide diversity and inclusion survey, supported by Alltech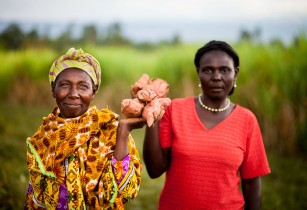 The event is set to promote the role of women across the agribusiness value chain. (Image source: USAID U.S. Agency for International Development/Flickr)
Agribusiness and food production are the world's leading employers and across the supply chain, there is a huge appetite to address the issue of diversity. Agribusinesses are under increasing pressure from consumers, politicians and their own business partners to ensure they are embracing the technology that will revolutionise the sector and building a workforce that has the skills and innovative mindset to utilise it.
Studies have shown that inclusive workplaces with real diversity across their workforce directly correlate with improved business performance.
The global survey, launched on 10 September, will explore the issue of gender diversity and inclusion in the food and agricultural industry.
AgriBriefing's group events director Elisabeth Mork-Eidem commented, "The aim of this groundbreaking survey is to explore the current gender diversity and inclusion sentiment across the entire agricultural supply chain. By accessing personal views and experiences, we can identify potential solutions to help companies act on gender diversity, gain stronger business outcomes and drive the industry forward."
Alltech's president and CEO Mark Lyons said, "The food and agriculture sectors include many talented female leaders and we need to make sure young people see themselves represented and can envision a future career in the industry."
"Through this industry-wide survey, we hope to gain a better understanding of the sectors currently supported by women in ag and identify opportunities for growth," Lyons added.
The results will be presented at the Women in Food and Agriculture Summit in Amsterdam from 3-4 December.
With more than 50 senior executives speaking from global agribusinesses, food and retail companies including Alltech, ADM, Bunge, Cargill, Bayer, Nestle, Microsoft, Diageo, Grieg Seafood, Sodexo and many more, the summit will present cutting-edge techniques, industry insights and practical strategies used by top international leaders to empower their workforce, innovate their businesses and promote agriculture as an employer of choice to the next generation.
The survey closes on 14 October 2019.