An official in the UN's Economic Commission for Africa (ECA) said agriculture would play an important role in improving economic growth in the continent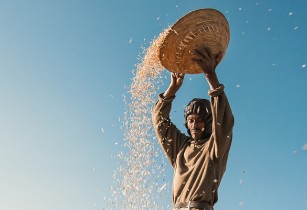 Modernising farms, cutting losses and strengthening value chains will be key to boosting agriculture productivity in Africa. (Image source: UN ECA)
"Agriculture is the quintessential sector for the transformation of the African continent and we must treat it as such," the executive secretary of the UN ECA, Vera Songwe said at the 51st Session of ECA.
However, Songwe said that Africa "is still the least technology-intensive, it uses the lowest amounts of fertilizers and is done almost in a sentimental way."
Africa has an advantage compared with other parts of the world due to unused arable land, long growing seasons, water and labour resources.
A report titled Agriculture, Powering Africa's Economic Transformation was launched at the session by former ECA executive secretary, KY Amoako.
The report gives pointers on how to leverage the agriculture sector for Africa's economic growth.
The report backs raising farm productivity, cutting harvest and post-harvest losses, strengthening value chains and building a strong downstream agro-processing sector.
It also said that modernisation of the sector would create jobs across value chains, boost incomes and reduce poverty.