Nigerian President Muhammadu Buhari has spoken of the importance of agriculture to his economic plan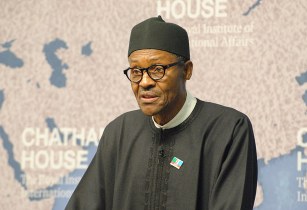 President Buhari says Nigeria must stop treating agriculture as a development programme. (Image source: Chatham House/Flickr)
Speaking at the 55th annual general meeting of Nigerian Association of Chambers of Commerce, Industry, Mines and Agriculture (NACCIMA) in Calabar this week, the new head of state said the full potential of the industry in Nigeria had yet to be explored.
"Nigeria has huge agricultural potential with more than 84mn hectares of arable land, of which only 40 per cent is currently cultivated," said Buhari. "The country has some of the richest natural resources for agricultural production in the world."
Unlocking the country's agricultural potential will create jobs as well as providing enough food for domestic supply, the President asserted, adding that the task was made more urgent by the vast sums spent on food imports, with Africa spending an annual total of US$35bn.
However, a change in strategy will be necessary in order to achieve this goal, Buhari added.
"Agriculture must cease being treated as a development programme; agriculture must henceforth be treated as a business," the President said. "Our goal will be to pursue a government-supported private sector agriculture value chain to make agriculture more productive, efficient and competitive."