Bayer have signed an MoU with AGCO to launch an agricultural development project in Zambia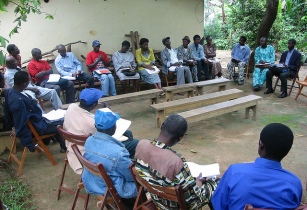 The scheme will train farmers in seeding, crop projection, mechanisation and food projection. (Image source: WorldFish/Flickr)
Under the agreement, which was announced this week, the two companies will cooperate to develop the future farm concept in the region by training farmers in areas such as seeding, crop projection, mechanisation and food projection.
The ultimate goal, according to the firms, is to create and promote a system of sustainable food production, teaching farmers to use the available resources more effectively to boost agricultural productivity, with a particular focus on staples such as maize, soy and wheat.
"Sustainable production of high quality food should be a top priority on the development agenda for Africa," said Dr. Klaus Eckstein, CEO and head of crop science for Bayer's southern Africa division.
"While strides have been made, long-term investment and commitments to local agricultural enterprises – both small-hold and commercial farmers - are essential to building supply chains for sustainable food sources that will meet demand and future export potential," added Eckstein.
Bayer will focus on education in pest, weed and disease identification and responsible crop protection methods, while AGCO will provide training on mechanisation and food projection.