Implementing technology like blockchain could prevent global civil unrest set-off by volatile commodity prices, according to blockchain business UWIN (Unleashing the Wealth in Nations)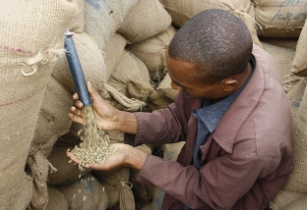 UWIN has stated that there is a growing threat of global civil unrest over volatile commodity prices. (Image source: DFID/Flickr)
Volatility in commodity markets is likely to increase over the next few months, and this could lead to greater civil unrest–especially in the developing world–which could require military intervention.
The warning comes from UWIN, which aims to transform farming and commodity trading in Africa and other parts of the developing world.
This recently happened in Tanzania over the pricing of its 2018 cashew nut harvest, the company said in a statement.
Julius Akinyemi, CEO of UWIN, said, "The current cashew nut price crisis in Tanzania, where the president ordered the army to buy the country's 2018 nut harvest thereby diffusing a volatile stand-off between farmers and buyers, could be the start of more civil unrest in developing countries caused by growing volatility in commodity prices.
"A slowing global economy and the US dollar's relentless march upwards will only put more pressure on already low commodity prices. The price of crude oil, for example, has already fallen by over 20 per cent since early October."
To help address this issue, UWIN has said that commodity markets and countries heavily dependent on the commodities they produce must make greater use of technology such as blockchain to make their operations more transparent and efficient.
UWIN is in discussion with African governments on how they could use its new and unique technology proposition that will enable farmers in the developing world to properly register their commodities, mobilise them and efficiently trade their produce on a trusted platform.