At a partner's conference on cotton, jointly organised with the World Trade Organization (WTO) and the UN Conference on Trade and Development (UNCTAD), donors were urged to mobilise resources for new partnerships.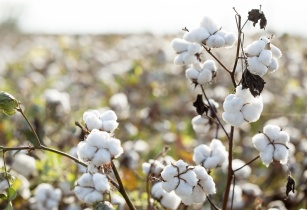 International and UN organisations demand a boost in investment for African-made cotton
Pamela Coke-Hamilton, executive director of the International Trade Centre (ITC), emphasised the importance of creating partnerships for the advancement of the cotton sector in Africa, along with the Cotton-4 countries which include Benin, Burkina Faso, Chad and Mali.
During a "call for action" signing ceremony involving WTO director-general Ngozi Okonjo-Iweala and other partners and authorities, the Cotton-4 countries welcomed a pledge from the African export and import bank Afreximbank to provide up to US$300,000 grant-matching funds to support the cotton value chain development in African countries between 2023 and 2024.
"Cotton is more than a commodity. Cotton is a way of life and a road to sustainable development," noted Pamela. "It is a way to address broader development concerns to promote decent jobs and environmentally friendly, sustainable, and fairly priced products," she added. ITC projects seek to transform African cotton in a sustainable manner in support of the UN Sustainable Development Goals (SDGs). "This conference is not just about cotton. It is about people. Donors should listen carefully to the project needs and priorities presented by the Cotton-4 countries and other least developed countries (LDCs) so that they can provide tangible support to help realize these homegrown projects, she said," stated Ngozi Okonjo-Iweala. "LDCs will need our support to mobilize the financial and technical resources they need so that the millions of people whose livelihoods depend on this sector can envisage a better life for themselves and their families," she added.
Cotton is a vital crop in over 30 African countries, generating around US$1.5bn in export earnings. However, the sector had been hit hard by the COVID-19 pandemic, causing severe and persistent supply chain disruptions and hence continuing to jeopardize millions of jobs. Teresa Moreira, head of the competition and consumer policies branch at UNCTAD called on governments and development partners to redouble support for cotton and cotton by-product projects for new income sources for farmers. Cotton-4 ministers pointed to the challenges they were facing, including food insecurity and climate change. They mentioned that difficulties accessing finance and information also prevented small farmers from improving cotton output and participating in international trade.
The heads of all three agencies initiated a "call for action" on cotton, which aimed to recognise the challenges that hamper cotton-producing LDCs to compete. The call for action commits signatories to continue seeking solutions for the Cotton-4 countries to improve their competitiveness, achieve higher yields and greener production, and add value both to fibre and its by-products.