C&C Ag Solutions has announced the launch of Mutiny Crop Performance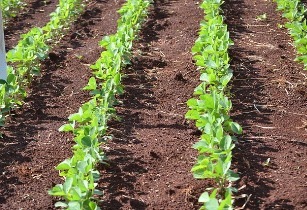 Each of these products has been specially formulated to drive higher yields and bring better ROI to growers. (Image source: Mariana Lazaro mari_lazaro/Pixabay)
Mutiny is a new line of crop production solutions specially designed to serve farmers with the innovative tools needed to boost yields and improve return on investment.
"Our mission of 'Farmer First' is what this is about," said Patrick Conyea, co-founder of C&C. "We named it Mutiny because we want to lead a high-yield revolution with a bold new brand. We want to help growers make the most of every dollar they spend on inputs."
Initially, Mutiny Crop Performance will offer ARTILLERYTM Plant Growth Regulator and K-BOOMTM Plant Nutritionals as well as UPRISINGTM Seed Treatments for soybeans and wheat. Each of these products has been specially formulated to drive higher yields and bring better return on investment (ROI) to growers.
"C&C has two core objectives," explained Justin Clark, co-founder. "We want to help growers increase profits and take care of their ground for years to come."