The Chinese government has granted US0$60mn to Sudan to boost strategic partnership between the two countries in the field of agricultural investments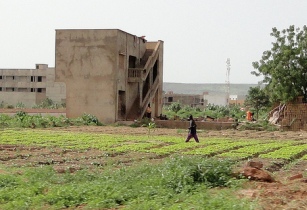 The Chinese minister stated that his country is keen to invest in Sudan. (Livestockcrsp/Flickr)
Chinese minister of agriculture Han Changfu announced the grant at the Sudanese-Chinese Forum for Boosting Agricultural Cooperation and Investment. The minister is visiting Sudan with a high delegation comprised of a number of Chinese investors and representatives of Chandong Academy of Agricultural Sciences, Cotton Research Centre and Agricultural Mechanization Academy.
Changfu said that his country is keen to invest in Sudan in all fields in consolidation for the historic and developed bilateral ties at the third session of the meetings of the Sudanese-Chinese Ministerial Committee. He reiterated his country's readiness to import Sudanese products which meet the specified technical requirements and exempt them from customs fees. He added that more than 27 Chinese institutions are investing in the agricultural fields in Sudan.
Speaking about the grant, Sudanese agricultural minister Ibrahim al-Dikhairi noted that 80 agricultural and animal investment projects have been submitted to his Chinese counterpart.