Tanzania plans to increase rice production by more than four times the local yield with the help of Chinese hybrid rice seeds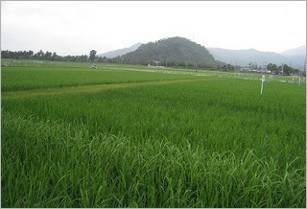 The Chinese hybrid seeds are expected to produce between nine and 12 tonnes/ha of rice. (Image source: SciDev.Net/Flickr)
The hybrid seeds are expected to produce between nine and 12 tonnes/ha of rice while the current average yield in the country is 1.95 tonnes/ha.
"The hybrid rice seeds would enable farmers to produce enough rice for domestic consumption and export," said Agriculture Food Security and Cooperatives minister Christopher Chiza.
According to official sources, Tanzania has enough food reserves to feed its population, but the price of rice has remained high because of the increased demand caused by neighbouring countries.
Tanzania has 44 million ha suitable for agriculture but only 10.1 million ha have been cultivated, Chiza explained. There are 29 million hectures for irrigation farming, but only 381ha have been operating with the assistance of the government.
Pointing out the example of the Rice Demonstration Centre at Cholima in Dakawa, set up by the China-Tanzania Agricultural Technology Cooperation, Chiza stated it was a clear indicator that Tanzania can produce much of the crop to feed the horn of Africa countries.
Chinese ambassador Lu Youqing highlighted that once the hybrid seeds project is fully implemented, Tanzania would no longer need to import rice.
"China-Tanzania cooperation has brought tangible benefits to Tanzanians and many Chinese enterprises are engaged in agricultural and other development activities in Tanzania," he said.
Tanzania has stated that it would be discussing the possibilities of China's support in setting up process industries to facilitate export of value-added products.