The International Maize and Wheat Improvement Centre (CIMMYT) and the John Innes Centre (JIC) have announced a strategic collaboration for joint research, knowledge sharing and communications, to further develop the future of wheat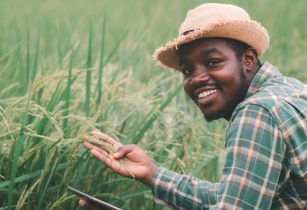 CIMMYT and John Innes Centre has announced strategic collaboration on wheat research. (Image source: Adobe stock)
The new collaboration, building on a history of successful joint research achievements, aims to harness state-of-the-art technology to find solutions for the world's wheat farmers and consumers.
Kevin Pixley, deputy director general for Research Kevin Pixley, CIMMYT, said, "I am pleased to formalise our longstanding partnership in wheat research with this agreement. Our combined scientific strengths will enhance our impacts on farmers and consumers, and ultimately contribute to global outcomes, such as the sustainable development goal of zero hunger."
Dale Sanders, director of the John Innes Centre, commented, "Recognising and formalising this long-standing partnership will enable researchers from both institutes to focus on the future, where the sustainable development of resilient crops will benefit a great many people around the world."
Thematic areas for collaboration
Scientists from CIMMYT and JIC will work jointly to apply cutting-edge approaches to wheat improvement that includes developing and deploying new molecular markers for yield, resilience and nutritional traits in wheat to facilitate deploying genomic breeding approaches using data on the plant's genetic makeup to improve breeding speed and accuracy.
Bringing innovations to farmers
An important goal of the collaboration between CIMMYT and JIC is to expand the impact of the joint research breakthroughs through knowledge sharing and capacity development. Stakeholder-targeted communications will help expand the reach and impact of these activities.