A team of Ugandan, Dutch and French scientists has discovered populations of potentially drought-resistant, high-quality wild coffees in Uganda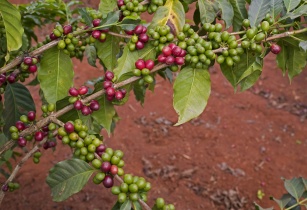 The research highlights the importance of conserving genetic resources in wild coffee populations. (Image source: Adobe Stock)
According to the scientists, the discovered wild robusta populations are of comparable quality to Arabica and offer scope for the development of new drought-resistant coffees, but they are at the same time seriously threatened by deforestation.
In her doctoral research, Catherine Kiwuka, gathered a large number of unknown genotypes of wild coffee robusta from Ugandan forests, genetically examined them and selected them for drought tolerance. This led to the discovery of special coffee populations with climate-resistant properties.
The more climate-resistant Ugandan robusta in particular is of very high quality, comparable to arabica. This can be credited to the fact that Arabica comes from a natural cross between robusta and another coffee variety.
The newly-found robusta populations are found in forests that are usually highly endangered. Moreover, the research shows that while the wild populations in the northwest of the country are genetically unique, those in the south of the country are already genetically mixed with cultivated material.
The research highlights the importance of protecting, conserving and exploiting existing genetic resources in wild coffee populations and points to the need to conserve and further investigate the material in Uganda. Coffee is also Uganda's main source of foreign income. Estimates suggest that an increase in drought, heat waves and disease is expected to cause a 50% reduction in coffee production worldwide.
Exploring genetic resources in wild coffee populations for resilience to drought, heat and disease, is one means of addressing this problem.