Clinton Foundation and the International Maize and Wheat Improvement Centre (CIMMYT) are launching a partnership to improve access by smallholder farmers to modern maize varieties and bolster food security in Malawi, Rwanda and Tanzania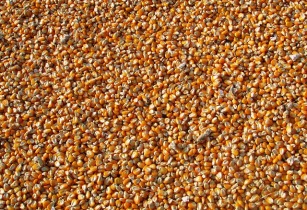 New partnership will help farmers in Malawi, Rwanda, and Tanzania have better access to seeds that help maize crops better withstand growing challenges of drought, pests, diseases and climate change. (Image source: Vijaya narasimha/Pixabay)
To be launched through the Clinton Development Initiative, the project aims to improve economic opportunity for farmers.
"Farmers in Eastern and Southern Africa face increasing threats to their livelihoods, including drought, insect pests and diseases. This partnership will improve farmers' access to modern crop varieties, the quality of their crops, opportunities to market the produce and food security for their families," explained Ariana Constant, director of the Clinton Development Initiative.
The partnership is set to boost production and offset the negative impact of climate-induced stresses. The seed varieties are all non-GMO, in keeping with regulations across Malawi, Rwanda and Tanzania.
"We are thrilled to join the Clinton Foundation in supporting smallholder farmers in Africa. Our commitment is to effectively deploy improved maize varieties, including drought and heat tolerant and disease-resistant varieties available to the Clinton Foundation's network of farmers," said Prasanna Boddupalli, director of CIMMYT Global Maize Programme and CGIAR Research Programme MAIZE.
"Beyond providing improved maize seeds, we will also collaboratively undertake varietal trials in the farmers' fields, track genetic gains in farmers' fields over time, and share the findings with the broader agricultural community in Eastern and Southern Africa," Prasanna added.