A government-backed plan to export a record corn surplus may leave South African silos drained of the country's staple food by the end of April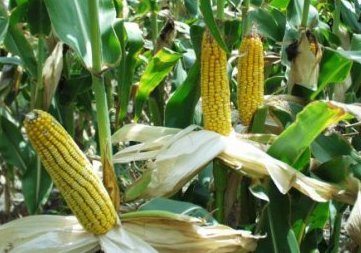 A government-backed plan to export a record corn surplus may leave South African silos drained of the country's staple food by the end of April
The price of white corn, used to make the corn meal eaten by many South Africans, has risen to a record in Johannesburg and the nation is importing the yellow variety of the grain for the first time in two years. Millers, chicken producers and cattle breeders are facing a surge in costs and food inflation may rise to as much as 15 per cent from 11.1 per cent in November, Gina Schoeman, an economist at Absa Group Ltd, was quoted as saying by Bloomberg.
"It is clear now that exports were done irresponsibly," Chris Schutte, chief executive officer of Pretoria-based Astral Foods Ltd., the nation's second-biggest chicken producer, said in an interview. The price increases "will hit that section of the market that can afford it the least."
Facing a record surplus two years ago after the biggest crop in almost three decades, farm bodies such as Grain SA, which represents 7,000 commercial growers, pushed the government into helping find new corn markets ranging from South Korea to Italy and Mexico.
"There will be very little maize left in silos come April 30," Christo Booyens, assistant general manager for Grainlink marketing service at Klerksdorp-based Senwes Ltd., the country's biggest grain-storage company. "Ideally you want about six weeks' stocks to ensure smooth supplies to millers."
South Africa will need to import 700,000 tons of corn between January and July, Jannie de Villiers, the chief executive officer of Grain SA, said in a phone interview. The crop will mostly be delivered to silos in June and July, according to Senwes.
South Africa has exported at least 2.14mn MT of corn in the marketing year that began May 1, compared with 2.07mn MT in all of last season, according to industry body, South African Grain Information Service.