Corteva, Inc has separated from DowDuPont, becoming a global pure-play agriculture company that offers solutions to maximise farming yield and profitability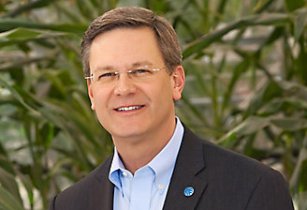 James (Jim) C Collins is the CEO of Corteva Agriscience. (Image source: Corteva Agriscience)
Corteva Agriscience launches with global scale and a balanced offering across seed and crop protection, underpinned by expanding digital capabilities and powered by the broadest and most productive innovation pipeline in the industry.
The distribution of Corteva common stock was completed on 1 June, with each DowDuPont stockholder of record receiving one share of Corteva common stock for every three shares of DowDuPont common stock held as of the close of business on 24 May 2019.
DowDuPont stockholders will receive cash in lieu of any fractional Corteva shares. Corteva common stock begins trading today on the New York Stock Exchange under its new ticker symbol "CTVA".
Jim Collins, CEO of Corteva Agriscience, said, "As a global leader in the combined US$100bn seed and crop protection market, Corteva Agriscience has the most robust pipeline in the industry, a world-class innovation engine and advantaged routes to market that provide us with unparalleled customer relationships – all of which will fuel our growth as an independent company and drive value for stockholders."
"Our more than 21,000 dedicated employees are committed to fulfilling our purpose to enrich the lives of those who produce and those who consume, ensuring progress for generations to come," Collins added.
"As a new, independent agriculture company, we are intently focused on disciplined investment in innovation to deliver above market organic revenue growth and improve return on invested Capital," said Greg Friedman, executive vice-president and chief financial officer of Corteva Agriscience.
"We are on schedule on our commitment to achieve US$1.2bn in cost synergies by 2021, and we are confident in our plan to expand margins. Equally important, we are committed to returning significant capital to stockholders through a combination of dividends and share repurchases."
Headquartered in Wilmington, Delaware, the company has global business centres in Johnston, Iowa and Indianapolis, Indiana and five regional offices in Calgary, Canada; Johannesburg, South Africa; Geneva, Switzerland; Singapore; and Alphaville, Brazil.