Kenya's Coffee Research Foundation (CRF) has entered into partnership with Murang'a County government to supply more than 12mn coffee seedlings by March 2015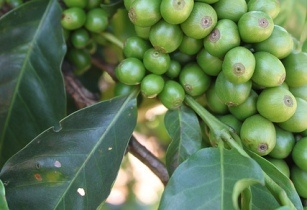 Kenya's Coffee Research Foundation will supply coffee seedlings of two varieties - Batian and Ruiru 11. (Image source: counterculturecoffee)
The demand for coffee seedlings is on the rise across the coffee growing regions in Kenya as new marketing schemes get underway.
Under the deal, CRF will supply Murang'a county with coffee seedlings of two varieties- Batian and Ruiru 11.
In the first phase, four million seedlings must be supplied by the onset of short rains in October this year. The next batch of eight million seedlings will be provided during the onset of long rains in March 2015.
According to the CRF, the two varieties are resistant to coffee berry disease and coffee leaf rust.
The two varieties are expected to reduce cost of production by 30 per cent as farmers spend less on chemical products used to control the two diseases.
"We have tasked the CRF to supply the seedlings, which will then be distributed to farmers by women groups and youth. We need to create bigger interest in coffee growing among the youth by coming up with varieties with little inputs," said Albert Mwaniki, the executive member in charge of agriculture in Murang'a County.

Mwangi Mumero