Dangote Rice, a subsidiary of Dangote Group, is set to launch 25,000 ha of rice outgrower scheme in Sokoto with a prospect of hundreds of thousands of employment opportunities for the rural communities inhabitants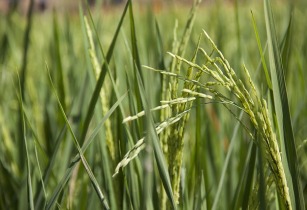 The project aims to produce 225,000 mt of parboiled, milled white rice by the end of 2017. (Image source: Pexels/Pixabay)
President of the Group, Aliko Dangote disclosed at the weekend that the company flag off with a pilot project of 500 ha by Gonroyo dam, in Goronyo community. The flag off ceremony, which is to be performed by the governor of the state, Alhaji Aminu Tambuwa, will witness seedlings being distributed to the primary local farmers who will in turn plant the seed after which Dangote Rice company will purchase it from them for milling and final processing.
Sokoto state is the second after Jigawa out of the 14 states spread across the state where Dangote Rice plans to operate outgrower scheme to empower local farmers and create job opportunities for community dwellers and reduce migration to the cities.
Dangote Rice projects in the 14 states is expected to generate a significant number of jobs and increase take-home income for smallholder farmers, all while diversifying Nigeria's economy and reducing the nation's food import bill when operational.
By year-end 2017, Dangote Rice plans to produce 225,000 mt of parboiled, milled white rice. This will allow us to satisfy four per cent of the total market demand within one year. According to the organisation, the model can then be successfully scaled to produce 1,000,000 mt of milled rice in order to satisfy 16 per cent of the domestic market demand for rice over the next five years.
Through the Dangote Rice Outgrower Scheme, DRL will partner with outgrowers (smallholder and contract rice farmers) to cultivate and grow rice paddy. Specifically, DRL will provide inputs, technical assistance, extension services and land preparation services and equipment directly to farmers. At harvest, DRL will recoup the costs of inputs and services in-kind and will act as a guaranteed offtaker for paddy that meets certain pre-agreed quality standards. Smallholder farmers will provide land and labour.