Africa's Ecobank said in a statement that its management and staff would plant trees in 33 countries, across the bank's footprint in Africa as a part of the World Environment Day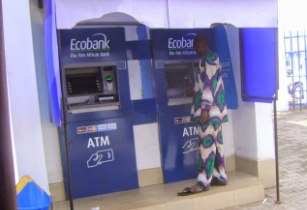 The bank's staff will plant trees across 33 countries in Africa. (Image source: Institute for Money, Technology and Financial Inclusion/Flickr)
"Ecobank's presence across 36 African countries gives us many advantages but it also imposes on us a huge corporate responsibility. It is absolutely right that we demonstrate our passion for preserving the environment for future generations through our actions as opposed to just mere words," Ade Ayeyemi, Group CEO of Ecobank said.
"As a pan-African bank we strive to give back to our communities, to society and to the environment as a core tenet of our culture. Our 'Planting today. Protecting tomorrow' initiative is part of our strategy to make a real difference and to ensure that we save the planet for all future generations: for everybody's children, grandchildren, and great grandchildren," Ayeyemi, added.
According to a statement, the bank said it launched the initiative to counter the cutting down of an estimated 3.5bn - 7bn trees every year.
Across the globe, companies, government and non-government organisations launched their own initiatives as a part of World Environment Day.
UN Secretary-General António Guterres urged people to reject single-use plastic items and that "more than 8 million tonnes end up in the oceans".
Non-profit group Greenpeace Africa launched an online tool called VUMA. EARTH to help citizens run environmental petitions.
The group said that it is also running a campaign to urge local food retailers in Kenya and South Africa to abandon single-use plastic items.