Real GDP growth in Africa is resilient despite global uncertainty, with small business, manufacturing and agriculture main focus of increased lending, according to the European Investment Bank (EIB)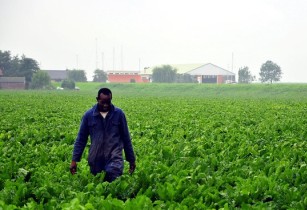 The study expected that economic growth in Africa is projected to accelerate moderately in 2020. (Image source: Btwienclicks/Flickr)
The EIB's Banking in Africa" series: "Financing Transformation amid Uncertainty has noted that the African banks are optimistic about the future development of local markets.
It is the fifth edition of this economic report that analyses recent developments in the African banking sectors. Based on both macroeconomic and survey data, the report addresses structural issues and investment opportunities in Africa and frames policy options for all stakeholders.
"The EIB is committed to investment in Africa in partnership with countries and industry across the continent. The EU Bank has been active in Africa since 1963 and provided a total of US$51.26bn in financing since then," said Werner Hoyer, president of EIB.
"Our new report aims to share understanding and knowledge of African investment trends, and contribute to debate about best practice in investment and financing. Investments are essential for sustainable growth, prosperity, and social progress in Africa. As the European Union's bank, we will continue to work together with our partners to support sustainable investments, foster inclusive and resilient growth, and reduce poverty," Hoyer added.
The report has discussed the financing of Africa's agricultural value chains and their potential to boost agricultural productivity, thereby supporting sustainable economic development.