Representatives from development finance institutions, private developers of Special Economic Zones and other key players in Africa's agri-business sector said that the African Development Bank's Special Agro-industrial Processing Zones (SAPZ) initiative can trigger a fundamental change in Africa's economic transformation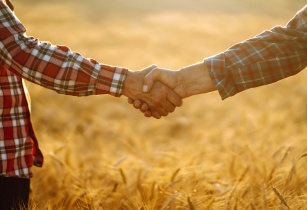 Participants agreed to work together under a cooperation framework for SAPZ implementation in Africa. (Image source: Adobe Stock)
They were speaking at the first partnership meeting for agro-industrialisation held recently and shared insights on how agro-industrialisation can create massive job opportunities, boost agricultural productivity, generate wealth and improve the quality of life for people across the continent. Participants agreed to work together under a cooperation framework for SAPZ implementation in Africa, under the leadership of the African Development Bank (AfDB).
"The value of the agribusiness sector is expected to reach $1 trillion by 2030…Those of us working in the economic zones sector will work closely with the African Development Bank initiative on this huge opportunity," said Ahmed Bennis, secretary-general, Africa Economic Zones Organization.
"The stakes are extremely high: during this week of the UN Food Systems Summit. We stakeholders in Africa's growth and development need to form a common vision on a roadmap towards agro-industrialisation on the continent," said Dr Beth Dunford, AfDB's vice-president for agriculture, human and social development.