The Federal Ministry of Agriculture and Rural Development (FMARD) in collaboration with F & A Engineering Construction Links Limited organised a National Stakeholders Consultative meeting to stimulate the interest of stakeholders on the need to embrace animal welfare during emergencies and disasters in Nigeria, to prevent losses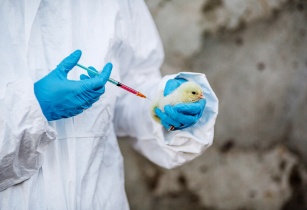 The National President called on the Federal Government to set up committees involving veterinarians and animal health components in the rescue and emergencies. (Image source: Adobe Stock)
Speaking during the event that took place in Nasarawa State recently, the director Veterinary and Pests Control Services/ chief veterinary officer of Nigeria (CVON) Musa Inuwa said that the essence was to provide a platform for effective engagement and interaction among relevant stakeholders on implementing policies on matters concerning the general care of animals during emergencies and disaster situations. He also mentioned that the meeting would serve as a medium for awareness creation on good animal welfare practices.
In addition to this, Inuwa pointed out that the Ministry had stepped up efforts towards introducing global best practices in the Nigeria's Animal welfare strategy in line with guidelines and standards provided by the World Organisation for Animal Health (WOAH). He therefore tasked the stakeholders to share their experiences and in turn serve as credible animal welfare ambassadors within the spheres of their activities.
During the meeting which focused on the need to rescue and rehabilitate animals during disasters and emergencies, the National President of the Nigerian Veterinary Association, Oluwatoyin Adetuberu pointed out the importance of setting ways to include the animals into the National Emergency Management Agency and having Veterinaries that are trained on 'rescue'.
This led to the National President calling on the Federal Government to set up committees that would involve Veterinarians and Animal Health components in the rescue and emergencies.