On 14 March, FMC Corporation, an agricultural sciences company, announced a three-year, US$1.5mn investment in support of Generation Unlimited's Engaging Kenyan Youth in Agriculture and Nutrition (EKYAN) programme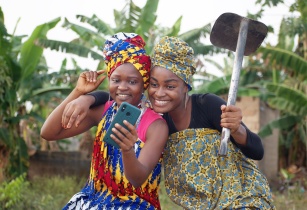 The EKYAN programme will prepare youth for employment opportunities in agribusiness and improve the economic livelihoods of smallholder farmers across the country. (Image source: Adobe Stock)
The programme will prepare youth for employment opportunities in agribusiness and improve the economic livelihoods of smallholder farmers across the country.
The pilot phase of the programme will establish Centres of Excellence (CoEs) across multiple counties in Kenya. The CoEs will serve as community training hubs, preparing youth to provide extension services, including access to quality inputs, advanced technologies, and financing, to smallholder farmers in the region. In addition to training young agripreneurs, the CoEs will serve youth aged 10 to 24 annually through local schools and agricultural clubs supported by Kenyan Ministries of Agriculture, Education & Youth.
Given that more than 40% of the total population and 70% of the rural population of Kenya are dependent on agriculture for their livelihoods, the EKYAN programme will help boost local food production and farmers' incomes by increasing uptake of climate smart and data driven farming practices and technologies while creating employment and entrepreneurship opportunities for youth in agribusiness.