FruitSpec, a portfolio company of The Trendlines Group, has completed successful field studies with its solution for fruit yields estimates and projections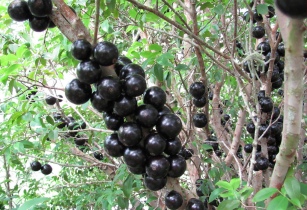 Applied computer vision and a hyperspectral algorithm automatically count and estimate fruit number and size, focused at the green fruit stage. (Image source: Malcolm Manners/Flickr)
The trials, which used FruitSpec's hyperspectral machine vision technology, resulted in estimates that were more than 90 per cent accurate.
Current yield estimations are based on extrapolation from manual counts of a few sampled trees. As these estimates may vary widely in their accuracy, the results are detrimental business decisions that cause a loss of revenue to all players - from growers to retailers.
FruitSpec's hyperspectral machine vision technology consists of specially designed sensor pods mounted on any vehicle that scans the trees in the orchard. Applied computer vision and a hyperspectral algorithm automatically count and estimate fruit number and size, focused at the green fruit stage. Accurate yield estimates offer fruit packing houses and growers a service that enables them to make sound decisions which impact revenues and financial stability, without adding to the workload.
FruitSpec has completed two international field studies, predicting yields six months before picking. FruitSpec's early estimations demonstrated a more than 90 per cent accuracy rate compared with the orchard's actual yield.
In September 2018, FruitSpec was granted the US patent for its method and system for crop yield estimation. The patent granted re-affirms the company's technology.
FruitSpec will present in the Technology Showcase at the Agri-Food Innovation Week in Singapore from 27-29 November 2018.