At the 2016 National Chocolate Day held at Krodua, Ghana, the deputy CEO of the Ghana Cocoa Board Dr Francis Oppong appealed to the custodians of traditional lands to release lands for farming under the board's Youth in Cocoa Programme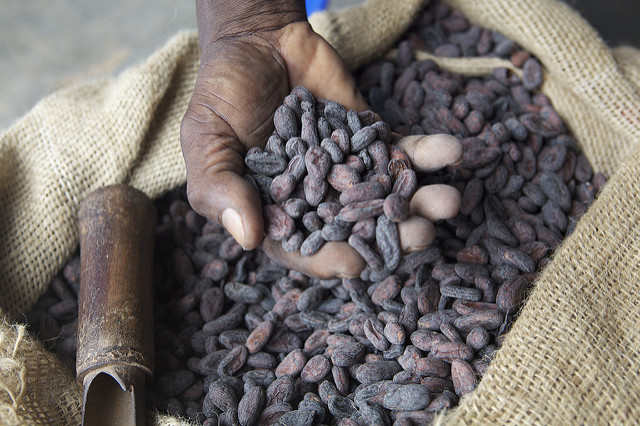 The producer price of cocoa paid to farmers has increased over the last few years. (Image Source: Nestlé/Flickr)
The board has since 2014, intensified efforts at encouraging the youth into the lucrative venture of cocoa farming.
Dr Oppong explained that the intention was meant to discourage the youth from engaging in rural-urban migration and motivate the youth to go into cocoa farming.
"Rather than trooping to the cities to seek non-existent jobs, the youth are being encouraged to stay in their communities and take to farming as a vocation", he said.
He added, "Now is the best period for anyone to venture into cocoa farming because improved hybrid cocoa seedlings, which come into bearing between two to three years, are being supplied at no cost to the farmer," he noted.
The producer price of cocoa paid to farmers has increased over the last few years, in line with efforts by the government to motivate farmers. The price is currently at US$53.94 in the ongoing 2015/16 season.