A new Maplecroft global food security report has shown that 75 per cent of African countries have been severely affected by food shortages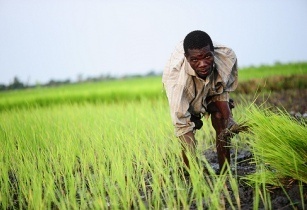 39 of the 59 most at risk countries in Maplecroft's Food Security Risk Index are found in Africa. (Image source: Gates Foundation)
According to the report, food security across the continent has been affected by a number of factors, including agricultural development and capacity, international trade flows and food prices, poverty and wealth distribution, macroeconomic policies, environmental resources and environmental conditions.
"The implementation of an inclusive green programme will have a deep-rooted environmental and socio-economic impact in these regions," it argued.
In total Africa accounts for 39 of the 59 most at risk countries in Maplecroft's Food Security Risk Index and hosts nine of the 11 countries in the "extreme risk" category.
Somalia and the Democratic Republic of Congo are equally ranked top in the index for being at high-risk of experiencing food shortages.
Burundi, Chad, Ethiopia, Eritrea, South Sudan, the Comoros and Sierra Leone are also among the African countries in this category.