The Global Open Data for Agriculture and Nutrition (GODAN) will participate in the SWAT4LS conference 2018 in Antwerp from 3-6 December, to discuss the benefits of open data in the agricultural sector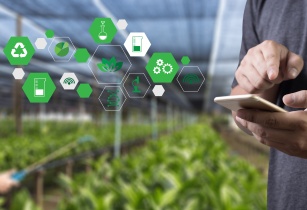 GODAN seeks to support global efforts to make agricultural and nutrition relevant data available, accessible, and usable for unrestricted use worldwide. (Image source: AdobeStock/178755841)
GODAN is a United Nations, UK and US government supported initiative that supports the proactive sharing of open data to make information about agriculture and nutrition available, accessible and usable to deal with the urgent challenge of ensuring world food security.
The SWAT4LS workshop aims to promote an open and stimulating environment that brings together researchers, both developers and users, from areas as diverse as eHealth, medical and clinical informatics, bioinformatics, cheminformatics and data science to discuss goals, current limits and real experiences in the application of semantic web and linked data technologies to challenges in health care and life sciences.
GODAN seeks to support global efforts to make agricultural and nutrition relevant data available, accessible, and usable for unrestricted use worldwide, by building high-level policy and public and private institutional support for open data.
The idea is that open and accessible data will empower farmers and food companies from across the world to use the relevant and smart data to better plan and execute their production and in turn address and tackle world hunger.
Andre Laperrière, said, "Speaking from an agricultural perspective, the importance of open data to this sector can help address hunger and starvation as it will improve production and other factors which have for many years held farmers back."
"The event in Antwerp will be a great opportunity to promote the number of benefits of Open Data and how they can contribute to making industries a success. With Belgium's agricultural industry on the decline, this is a way of raising awareness, informing and educating others about how open data can help increase production and stabilise the industry," he added.
"The tutorial will also support an interactive discussion on how the SWAT4LS community can become engaged in the Agrisemantics sector and how to harmonise agronomic data from data collection to publishing," Laperrière concluded.