Kanayo Nwanze, president of the International Fund for Agricultural Development (IFAD) and President Jane Karuku of the Alliance for a Green Revolution in Africa (AGRA), have insisted there is a need for increased investments to support smallholder farmers in Africa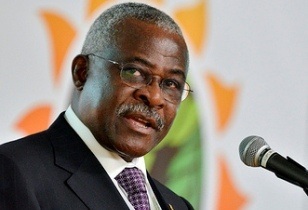 African governments should focus on agriculture if they aim to work towards reducing poverty and improving food security, explained Nwanze. (Image source: CGIAR Climate)
Both Nwanze and Karuku addressed a group of journalists at the Chatham House Food Security Conference in London, where they highlighted the important role the private sector has to play in the progress of Africa's agribusiness.
Addressing the importance of smallholder farmers, pastoralists and herders, they noted that they were key players in enhancing businesses and that IFAD can provide support in this area.
"Smallholders are a vast and underutilised resource. These are the people we work with - whether smallholders, pastoralists or herders - not just to increase productivity, but to nurture the land, to improve their businesses and strengthen market access," Nwanze said.
"IFAD supports projects that enable these farmers to feed themselves, educate their children and invest in the growth of their own communities."
Agriculture is a key area that needs to be assessed by African governments if they plan to work towards reducing poverty and improving food security, explained Nwanze.
"Rural people are not just aid recipients, they are partners. They must be part of the process of designing and realising developing from the very beginning," he added.